Classic, in a new composition
Classic interiors are elegant and refined; often traditional but never dated. Those who love a classic style value originality, craftsmanship, and authenticity. A Classic SieMatic kitchen can be beautifully restrained or loud, grand, and opulent. It can be anything you want it to be.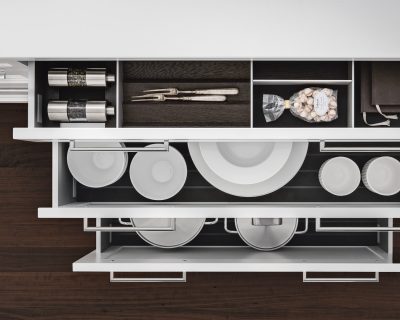 The colour of your interiors sets the feeling of your home, spontaneously creating a mood. You can choose the atmosphere you want to walk into when designing your kitchen, whether that's inviting, cosy, elegant or a thousand things in between, and we can bring that mood to life.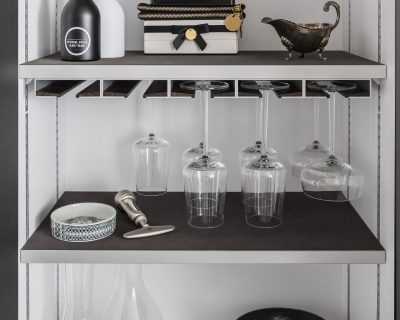 Beautiful, inside and out
The new SieMatic aluminium kitchen cabinet interior accessories are unique in their functionality and unmistakable in their graphical look. This is ensured by the innovative new material combinations, as well as precise workmanship down to the smallest detail.
From nature, straight to your kitchen
As a surface material, wood continues to enjoy great popularity, because it exudes natural warmth like nothing else. Front panel or veneer, matt or glossy, our interior designers can offer you every option and, with SieMatic's environmental credentials and sustainability efforts, you can be confident that you are enjoying the best in every regard.
Enjoy full customisation of your drawer and cupboard interiors with a wide range of materials and colours from which to choose. Whether you are looking for a tidy place to keep the essentials, or a spacious drawer to store your larger kitchen items, we have what you need to create flexible and personalised storage.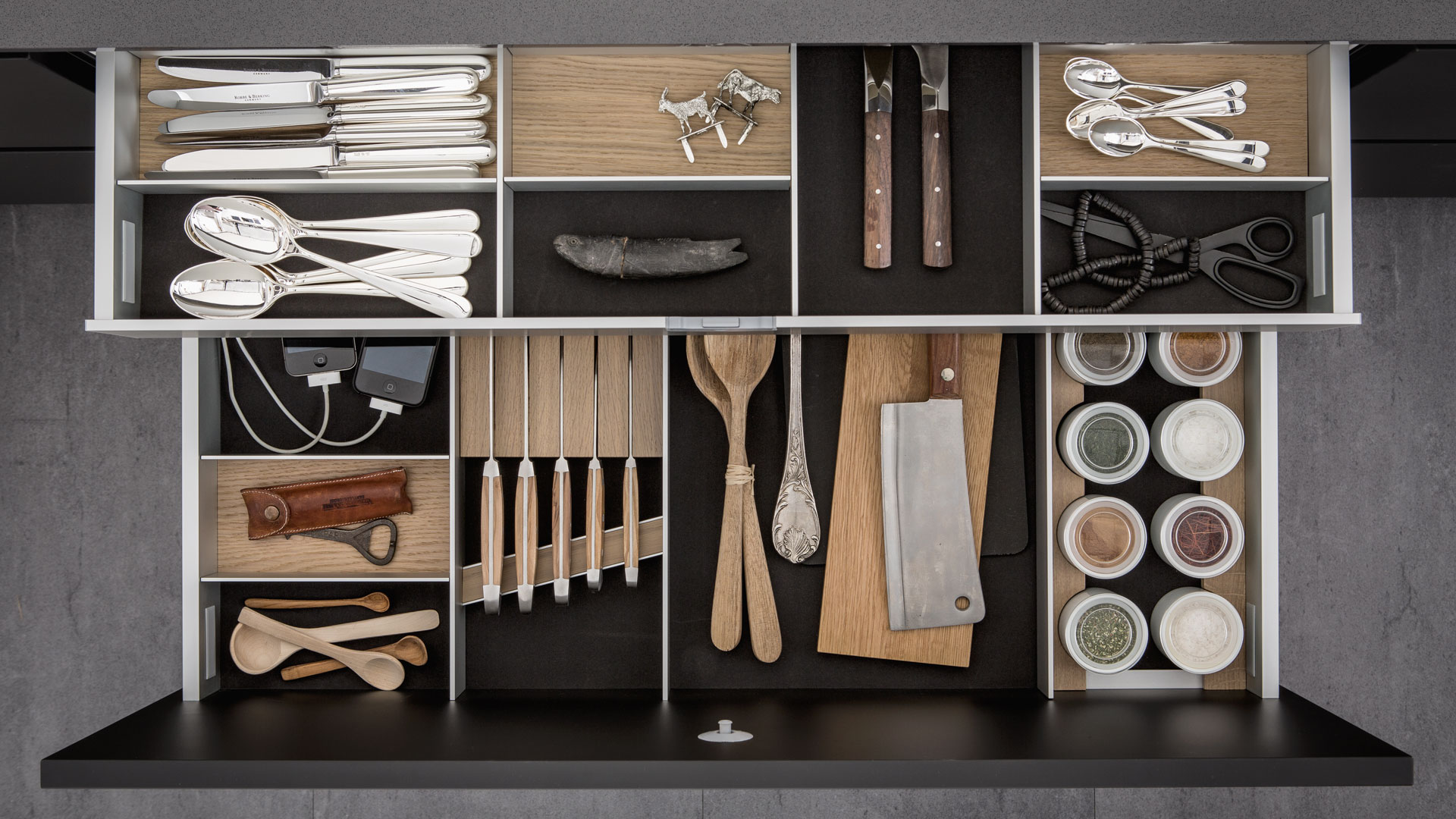 Create your dream kitchen today